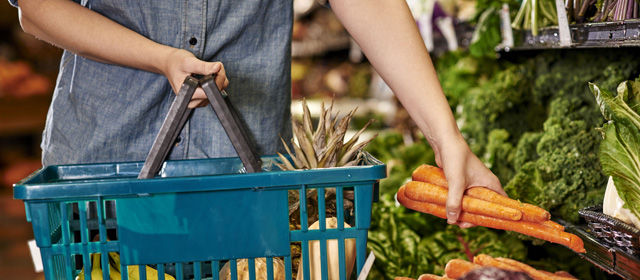 FAMILY OWNED & OPERATED
Del Sol IGA is a family-owned and operated grocery store chain located in Southwest Arizona and Southeast California. Del Sol is a full-service grocery store featuring fresh produce, homemade Tortillas and bakery specialties, dairy, frozen foods, grocery, seafood and beer & wine departments.  Stop in and experience our friendly staff and all we offer!

Del Sol Departments

Carniceria (Meat)
Del Sol's Meat Department provides fresh, hand-cut meats that are cut on-site by our expert butchers. We also carry specialty cuts including Menudo de Corralito, Lengua en Trozo, Lengua de Res, Hueso Blanco, Chamorro de Res and Labios de Res, plus much more. We feature Quality Choice and Select beef.                        
Deli
Our full-service deli offers favorites including crema, panela, and a variety of queso. In addition, you will find a variety of specialty items including Salchicha, Patas de Puerco en Vinagre, Chiles Amarillos and much more.
Tortilleria
Using our family recipe, our tortillas are made fresh in-store throughout the day.  We offer both corn and flour tortillas in a variety of sizes.
Frutas y Verduras (Farm Fresh Produce)
Del Sol offers the freshest fruits and vegetables to our markets, including a variety of specialty products that you can't find anywhere else.
Panaderia y Pasteleria (Bakery)
Pick up all of your favorite treats in our bakery, including Conchas, Empanada and Galleta.
Restaurante (Restaurant)
Stop by one of our restaurants located in Yuma, Somerton and San Luis for all of your homemade favorites. Our family recipes include favorites like Plato de Barbacoa con Arroz y Frijoles, Plato de Carne de Puerto en Chili Colorado con Arroz y Frijoles, Torta's and Ceviche. 
Want to join the Del Sol IGA team?
You can download an application and bring it to our store.